Have you at some point found that press releases are not effective, and actually became bored by the content? How many times have you come across buzzwords like "award-winning", 'breakthrough', "exclusive", "state-of-the-art" and 'leading', within a press release? Were you then tempted just to skip the whole thing without even reading it?
In some cases, the above scenario was reported in probably 9 out of 10 cases. Whilst it is true that press releases are probably a great medium to get news and views across to customers, many businesses often overuse or abuse this medium. This has the negative and sometimes unintended effect of driving people away from their content and product or service.
What Constitutes a Great Press Release?
"A great press release is undoubtedly all about good content". Good content does not necessarily mean that it is keyword rich or perfectly Search Engine Optimized.  content. A perfect news release just simply incorporates important elements like What, Where, Why and Who and How. Try to incorporate as many elements as you can in the headline itself, without making it too lengthy. These are the guidelines usually followed by established news release strategists and well-known press release distribution services.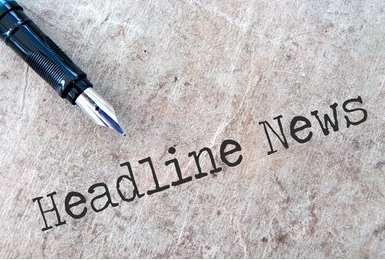 When referring to headlines again, it is important to have a killer one that's sure to grab the viewer's attention. But once again, try to consciously avoid any clichés as some can be misinterpreted and detract from the real message.  Press Release editors dislike it with a passion, when businesses brag about themselves. Sales pages that are subtly disguised as press releases are almost guaranteed to be thrown out. Even if you have managed to get your press release published, you will still find difficulty in grabbing the reader's attention.
Make absolutely sure that the press release provides the reader with an action opportunity that is easy to implement. Customers aren't interested in reading any fancy announcements unless it's of either tangible or intangible use to them i.e. value must be derived. In this respect, free trials, white paper downloads, special offers, webinars and newsletters are all great ideas to engage the reader's attention. It is much more advisable to use these words, in preference over clichés that sound pompous, and builds up false expectations.
A Reputable Press Release Syndication Service will ensure that when a business submits a press release, the news gets straight to popular search engines like Google, Yahoo and Bing. The story is also further guaranteed to be published in news sites like Google and Yahoo News. The press release should ideally be lapped up by search engines, because it delivers true value.
It makes absolute sense to write press releases that are newsworthy, as opposed to wasting online space through drab, dull and boring releases. In addition, also think of the potential backlash against your company's brand, if there is a perception that your press release is more about sales, than a compelling message. Remember that contemporary marketing is all about brand and reputation. Potential customers nowadays, will first look at your online reputation before even considering your services and products on offer, so make your press releases highly effective.